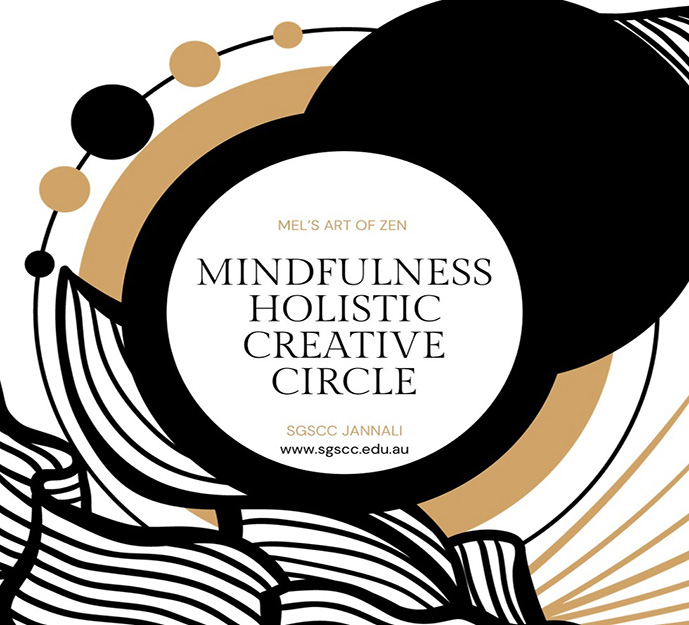 Mindfulness & Holistic Creative Circle (3 days – On Campus)
Adults Only
September: 5, 12, 19
Time: 10:30am – 1:30pm (3 Hour workshops)
For many mindfulness, meditation and creative pursuits have been discovered or re-ignited whilst in stay-in lockdowns. As we step out again and learn to navigate a new world, continuing down the Mindfulness path and taking the next steps to work on learning how to 'switch off, unwind, restore and rebalance' through some restorative creative outlets is going to be paramount as part of a regular self-care routine and practice.
This short course has been designed to take participants further along (or for some introduce to) their journey of learning how to practice day-to-day easy Mindfulness & Meditation, to help "centre" and "de-stress" and also connect creatively with their authentic inner-self in the process. Providing special time for YOU the participant.
This course is run by St George & Sutherland Community College.
For more information and bookings visit: https://www.sgscc.edu.au/course/mindfulness_creative_circle
Enrollments can also be taken directly by contacting the college:
Phone number:  02 9528 3344
Email address: enquiries@sgscc.edu.au
Address: 127-129 Sutherland Road, Jannali NSW 2226