Community and Business Group Programs
Mel's Art of Zen is here to support Businesses and Community groups and work with businesses or
community leaders to find solutions through Creative Art as Therapy practices and Mindfulness in the workplace, for improved performance.
Some of the Signs of Stress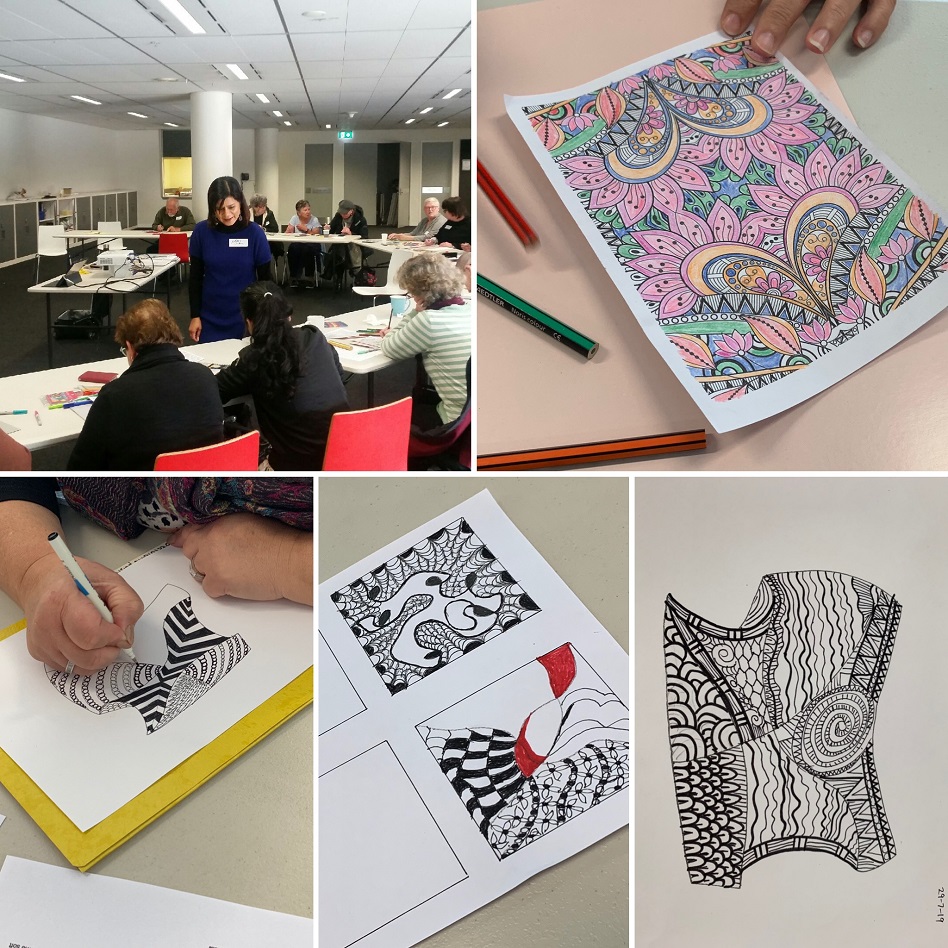 Becoming more prone to accidents;
Feeling grumpy and argumentative or "short-fused";
Working late or not taking breaks;
Judgement affected – indecisive or poor judgement;
Lack of sense of humour, irritable and over sensitive;
Hygiene & lack of care with attire and appearance;
Experience headaches, nausea, aches, pains, tiredness and disruptive sleep patterns;
Taking time off work (chronic patterns of absences may be notable);
Other behaviours that are part of the "coping mechanism": drinking alcohol, smoking, overeating or drug use.
Art Therapy has many benefits for example working with business groups and their teams to help create an individual and team-based Self Care program to help reduce and manage stress. As well as improving creative thinking capacity collectively within the workplace. The great thing is that there isn't an artistic or creative prerequisite required for these sessions. Everyone gets a chance to express themselves non-verbally through the use of imagery and colour or through the use of the Zen Doodling process.
Art Therapy in the workplace may also benefit Personal and Career Development, help improve communication and confidence as well as self-esteem and in this particular corporate environment provide some skills in dealing and managing with change and transitions. Overall promoting a positive mindset and approach to emotional health and wellbeing in the workplace.
MAOZ can create custom-made workshops for your group to unleash creativity, improve teamwork, problem-solving and get teams aligned to a common goal or vision. This is especially useful when teams become stuck and no longer function efficiently or effectively resulting in poor organisational performance.
If you are looking for bespoke workshops for your business or community group please contact Mel.